What are the best financial advisor marketing strategies?
6 FINANCIAL ADVISOR MARKETING STRATEGIES THAT WORK!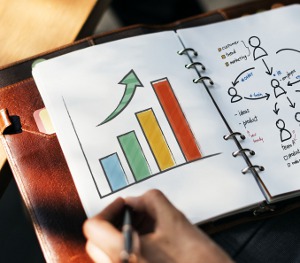 Consider the following financial planning marketing ideas
   

Setting goals:

While this might not suit your mold of financial advisor marketing advice, it is incredibly vital. Make sure you have a target for setting your goals is vital as it will help you know where you are heading.

   

Know your target market

: As a financial planner, you need to have the capability to describe your perfect customer, for an instant, you can try visualizing her/him with absolute clarity. Make sure you know something about demographics and psychographics.

   

Must have a website:

Having a website fully developed will help a financial planner boost their online presence. Therefore, a modern site that offers a visual depiction to target clients, a copy that is relevant to the audience of choice, a lot of visual content such as videos, and a clear description of the services being offered by the financial planning firm are essential.

   

Create captivating content:

Content marketing is a type of inbound marketing strategy where prospective clients come searching for financial planners. A business here is trying to grab the attention of potential clients by creating enticing web content.

   

Use social media:

This is one of the best platforms where one can freely create engagement, both with the targeted audience, potential new clientele, and existing ones. In the current digital world, it is vital for a business to have a close connection with their audience and social media is the perfect tool to achieve that.
Frequently asked questions
Q: How do marketing agencies acquire leads for a financial planner?
A: A marketing agency can help a business generate leads in various ways. A carefully thought out strategy can lead potential clients to the business' website through published content, PPC Ad's, social media marketing, and other efforts. Content is published and a client can click on the schedule consultation button on profile pages. This is how the majority of clients ask to be connected with an advisor, once they read about the services offered they will want to learn more about the services offered.
Q: How is the marketing agency compensated?
A: In most cases, the marketing company that is tasked to market the services of a financial planner is compensated by the fees paid by the planner to the company. The charges are paid in advance of the service provided, and they are agreed upon in writing.
Q: Why should a financial planner use a marketing company?
A: The majority of financial planners understand that expanding their client base is vital for their growth but not all of them know how to generate new leads and convert them into clients. This is where the services of a marketing agency come on handy. An agency's experience can be the determining factor in generating and closing new leads.
Q: Why do financial planners need lead generation?
A:The majority of financial planners understand that the greatest challenge for the services they offer is finding a dependable stream of world-class qualified leads. A financial planner can outsource the services of lead generation to a marketing agency that will help them get the high quality leads that will convert into clients.