How to Market for Wealth managers?
Top Tips on how to market for wealth managers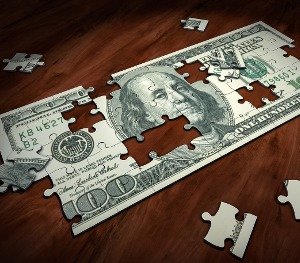 Implement the following marketing strategies to become a successful wealth manager
Expanded efforts:

The wealth managers will continue to infiltrate the digital marketing arena since that is what the clients want. According to the recent study, the majority of investors who are in their 20s or 30s opt to join online peer-to-peer groups and take part in virtual communities to showcase their result and determine where their next investment will be. A good wealth manager will take advantage of this by encouraging clients to follow their bosses on social media platforms and letting them replicate their investment ideas and trade.

Direct sales:

Digital media plays a vital role in helping investors decide to purchase wealth management services. As possible investors are looking for viable information on the available options, asking questions, getting reviews from other investors in the same situation and assessing alternatives, social media and online activity become a key instrument. A successful wealth manager will use this to their advantage in their digital marketing ideas by offering the required tools and info that the investors need to make well-versed decisions. However, this is expected to upsurge in the future since wealth managers intend to parlay a robust digital marketing presence into their transactional skill.

Improved communication:

Note that clients will want to have personal contact with a reliable wealth manager especially when making complicated decisions. They might want that manager to be available after business hours and occur online to communicate through social media if desired. Therefore, a wealth manager needs to be available 24/7 to offer quality customer service.

Digital mechanism:

Digital media offers several chances for a wealth manager to get a response on how the clients view the services provided to them. For instance, tracking complaints on Facebook and Twitter will indicate an immediate need for a proactive marketing campaign to reach out to dissatisfied clients, settle the issue and keep them in check. Here, you need to use email or online surveys after a closed deal to both gauge the satisfaction of the client with the completed procedure, and to serve as a chance to market other services.
Frequently asked questions
Q: Should a wealth manager seek the marketing services from a wealth management firm?
A: A wealth manager should consider using a third-party entity to help in their business' marketing needs. It is because they are equipped to market services and find more leads, hence increasing a business' income.
Q: How will the ongoing relationship between a wealth manager and the marketing agency work?
A: Wealth managers will get tremendous help when it comes to pursuing financial success. The marketing organization will always market your services in the best way possible and deliver exceptional results since they will be proactive, vigilant and accessible throughout the process.
Q: What expectations should a wealth manager have during the first encounter?
A: An experienced marketing agency will want to deliver value during its first encounter with the client. Therefore, they will need to learn several things about the business, its values, aspirations and the services provided to clients. Disclosure of the target audience is necessary along with the methods that are desired to be implemented.