How to sell financial planning?
Financial planners tend to spend a lot of time offering advice on how their clients need to do to retire with adequate funds to enjoy their newly found freedom. However, not all financial planners are doing what is required to live out of their own-post employment dreams.
For the majority of them, this implies selling their financial planning business for a reasonable price. When it comes to selling financial planning services, a customer relationship management(CRM) solution that is correctly configured for a financial planner is vital.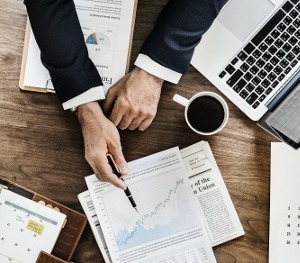 However, one needs to understand that establishing trust is fundamental when it comes to the success of financial planning practice. The use of a practical marketing approach assists a business to convert leads into clients and through the use of specialized knowledge improve customer relationships that will help expand a business.
Here are some marketing ideas to help sell financial planning services
Branding:

A financial planner needs to implement a branding strategy that will help to stand out from the stiff competition. A branding strategy that focuses on offering an initial freebie like an eBook about estate planning or retirement revenue can be used. Additionally, clients can be taught to understand what the CFP or CFA designations mean to them and how it can assist them to reach their goals. Focusing on offering the benefits is another perfect means to establish a brand.

Sharing knowledge:

Organize a seminar at a business or community group that fits the target audience to share experience and demonstrate to participants that solutions to their financial planning problems are within arm's reach. Limit the group to at least 15 participants so that the seminar will not be crowded or feel too personal. Avoid pitching services at the workshop, instead, use that time to offer as much information as possible to establish credibility and to showcase skills in the industry.

Referrals:

getting referrals from satisfied clients particularly when it comes to the trust required when dealing with financial matters can help expand a business. However, if one doesn't have many customers yet, colleagues, and even professional associates can be contacted to offer a personal introduction to specific individuals who would be in need of financial planning services. One can also get referrals from networking with non-competitive experts who have an appeal to the similar target market like accountants and attorneys.
Frequently asked questions
Q: What is the role of a marketing firm in the expansion of a business?
A:  A marketing company is responsible for planning and implementing marketing strategies for a business, and in most cases, they conduct market research and even help fulfill sales. The primary goal of a reputable marketing company is to help improve the sales and income of a given business by offering targeted exposure. It implies that their work is to look for potential clients who might have an interest in financial services. If this is done in the right way, it will significantly enhance the success of a financial planning business.
Q: What should I consider when choosing a marketing company?
A: The majority of financial planning service providers experience hard times when finding the best marketing company to work with. Note that a marketing company plays a vital role in acquiring new clients and can also help with conversion optimization. For this reason, thorough research is necessary so that the best service provider is chosen. Additionally, hiring a reliable marketing company is an unmatched investment, and before a choice is made, make sure that the company in question has a good reputation. Looking at the expense is also essential when hiring this service provider. In this case, one must not employ a marketing company that goes beyond its financial plan, but must also take caution if one decides to hire a less expensive company.
Q: When should I hire a marketing company?
A: When a financial planner takes the importance of a solid marketing strategy into consideration, they will need to conduct thorough research to succeed. If they feel like they may lack the time or the necessary skills to plan and implement specific marketing strategies, they can opt to hire a reputable marketing company instead. The right marketing company can help a financial planner revive a collapsing financial planning practice by putting the business on the map.