How to market financial services
6 crucial aspects to consider when learning how to market financial services: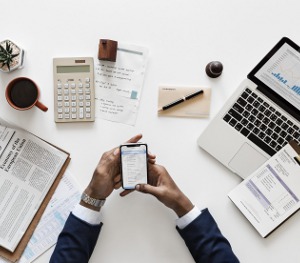 Here are some of the ingenious strategies to market your financial services:
  

Pay per call marketing service:

Pay per call marketing services will help drive customer interactions through search engines. A high enough bid will have calls coming in to your business consistently.

   Email Campaigns:

A friendly, customer-oriented email outreach campaign will always generate numerous leads.

 Blogging

: A blog will assist to connect with future clients as well as offer fresh content to a website that will influence SEO. Additionally, blogging helps in the generation of quality leads for financial companies

   Social media marketing:

Whether one is targeting clients on Facebook, LinkedIn or Twitter, one needs to come up with a consistent branding message via text and visuals.

Marketing agencies:

One must ensure that the marketing agency chosen has extensive experience in the financial services industry. With this, one will be sure that the agency understands how the business works in order to market financial services effectively.

   SEO:

Starting from how you use keywords and backlink strategies, SEO comprises both technical and creative components that will assist a business to improve their website ranking, and drive traffic as awareness increases.
Frequently asked questions
Q: Should a third party be used to market financial services?
A: Financial firms generate more direct mail and direct marketing every year compared to any other field. Since generating leads can be a hard task, getting an experienced service provider to market financial services will be a great idea.
Q: How can a marketing company help create a good marketing plan?
A: Using their experience, a marketing company will thoroughly research the industry in order to reach the right audience.
Q: Must you hire a marketing company to market your financial services?
A: It is not necessary. However, hiring a marketing company can prove to be beneficial because of the extensive experience which that particular firm may have. It is always important to check what kind of companies a marketing firm has worked with to determine if they will be a right fit or not.